What is a Medicare Medical Savings Account (MSA)?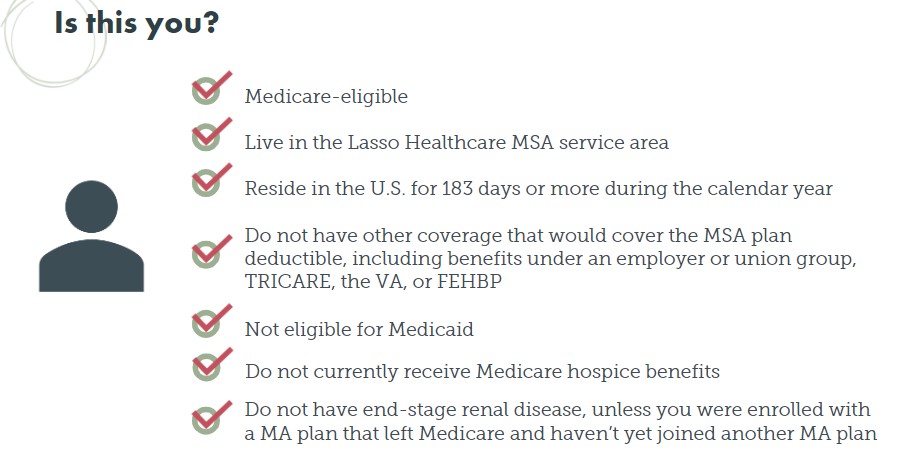 Medical Savings Accounts, or MSAs, are one type of Medicare Advantage plan.
Lasso Healthcare MSA combines health coverage with a special medical savings account.
We deposit money from Medicare into the member's savings account. The member decides what health services to spend it on.
CMS designed MSA plans to be consumer-driven. No network issues. No pre-existing conditions concerns.
Medicare...well spent.
Better, together.