What Clients Say About Medicare Caddy
"Medicare Caddy is different"
Enrolling in Medicare is a major healthcare and financial pivot point in your life.
Now is the perfect time to establish a trusted advisor relationship with a team of experienced professionals that can and will provide you with valuable insight and direction.
We KNOW the Medicare course - and how you can avoid the hazards!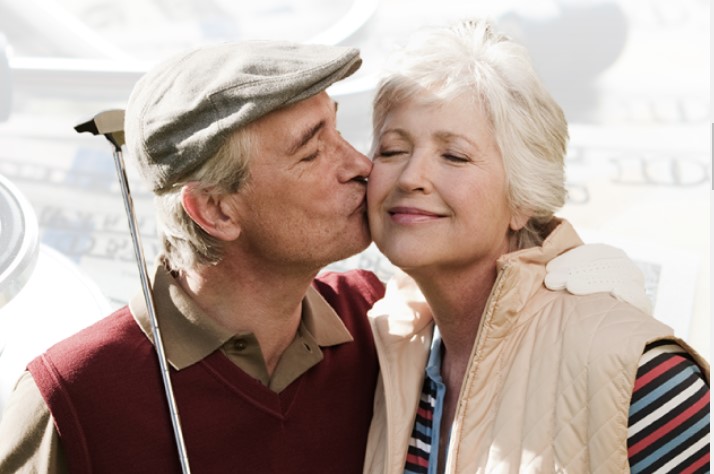 I highly recommend Medicare Caddy if you are reviewing your Medicare options. After enrolling in Medicare at age 65, I received multiple letters from the Social Security Administration outlining that I was being charged an Income Related Monthly Adjustment Amount (IRMAA) surcharge for both my Part B and Part D premiums – in fact they had already started reducing my monthly Social Security check! However, thanks to using Medicare Caddy, I learned that my retirement was a Life Changing Event (LCE) that could eliminate my IRMAA surcharge. Medicare Caddy provided me the form which I completed and delivered to my local Social Security office. SSA refunded me the IRMAA surcharge they had already deducted. I feel like Medicare Caddy saved me over $700!
Scott P
Aiken, SC
Medicare Caddy was extremely helpful in educating us both about how the Medicare system worked as well as evaluating the options and plans that were available to us. We moved quickly in order to achieve an effective date on the first day of the month I turned 65 – and were pleasantly surprised to get a 12% premium "household" discount for married couples. Medicare Caddy is always available to answer any questions we have. We are pleased to recommend Medicare Caddy if you need help understanding your Medicare options.
Jerry & Janet A
Sandy Springs, GA
When it was time for me to start thinking about turning 65 and applying for Medicare I felt very apprehensive about the whole idea. Then I started getting non-stop calls from insurance people about getting signed up. It was very confusing because at times I thought it was Medicare that was calling to give assistance with the enrollment.
I didn't know who to talk to about signing up. Finally, I got a referral from a coworker to call Greg O'Brien with Medicare Caddy.
I called and immediately I was glad I did. From the introduction, Greg was very patient and attentive in finding out how much information I already had about Medicare and what my needs were. He helped with the application process and gave me a tutorial on all the plans that were available to me.
With Medicare Caddy's help, I was able to choose a very good plan for me, with low-cost premiums. I found that Greg was always very prompt in responding to any questions I had, even after I was enrolled.
I am extremely satisfied with Medicare Caddy and will refer Greg O'Brien to anyone I know. He made the whole process very simple and I feel he is dependable if ever I have questions down the road.
Vivian M.
Decatur, GA
Unfortunately, I had a mini-stroke just prior to turning 65. I was very concerned about transitioning from the major medical health insurance plan I had to Medicare. My financial advisor recommended Medicare Caddy to me and I was glad he did! Medicare Caddy took control of explaining the Medicare enrollment process and how my existing condition would not impact any of my options during my Open Enrollment Period. While I needed to change my doctors as I enrolled in Original Medicare, a Medigap plan and a Part D prescription drug plan, Medicare Caddy helped everything happen in a timely manner. Medicare Caddy went above and beyond what I expected in the way of expertise and service. If you need help with Medicare, contact Medicare Caddy.

Kevin D.
Brookhaven, GA
This was my first year for Medicare. Reading through material was helpful but I needed someone to help me put things in perspective for my needs. Fortunately someone recommended Medicare Caddy. Greg explained my options so that I could make an informed decision. He helped me through the entire process from start to finish. Enrollment was fast and easy.
Linda K.
Atlanta, GA